Our all-encompassing health care services ensure you receive the correct diagnosis and treatment for any condition. This includes providing our patients and families with Diagnostic Services, and Interventional Cardiovascular Services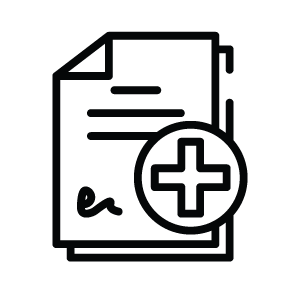 Interventional Treatments
St Mary Medical  Group – Primary Care
We are a group of healthcare clinics in the Reno, NV area providing patients of all ages with the wellness care and services they need to remain healthy and active. Our all-encompassing health care services ensure you receive the correct diagnosis and treatment for any condition. This includes providing our patients and families with urgent care, primary injury care, travel health, wellness exams in Reno and much more.
Dr. Holkins put my wife and I at ease, answered our questions, and provided the best care I could have received anywhere!!!
Carl P.
Staff very helpful and personable! Was having a stress test & they went out of their way to see that I was comfortable during this elongated appointment:)
Deb T.
Over and Over our family has been so impressed with Dr Liston. Once again, as I was scrabbling trying to get my mother's medication filled, not only did your nurse provide a wonderful new PCP but you saw to it that she did not run out of her much needed prescription. But above and beyond this incident, it has been the constant care "mom" has received. Your ability to make her feel more than just your patient. Your taking time to listen to her, to show her compassion and kindness. None of this has been lost on us as we have shared our experiences over and over with friends and family. Needless to say, our family thinks that you are the best!!!! Right along with you staff.
Anonymous

About
Saint Mary's Medical Group
As a long-standing community partner with a 112-year history, Saint Mary's Health Network offers Northern Nevada inpatient, outpatient, ancillary, and wellness services. Nationally recognized and accredited by the Joint Commission, as well as named one of America's Top 100 hospitals by IBM Watson, Saint Mary's Regional Medical Center is a 380-bed acute care hospital offering a robust line of inpatient, outpatient and ancillary services including a top-rated Center for Cancer, surgical and orthopedic services, and an award-winning Cardiology program and more. The health network, which is a member of Prime Healthcare, also operates a fully-integrated Medical Group, multiple urgent care clinics, freestanding imaging, lab, and a state-of-the-art Fitness Center.
Awards and Accreditations

We are happy to serve you.
3200 NE Ralph Powell Rd, Lee's Summit, MO 64064
Phone: (816) 525-1600
Fax: (816) 525-0173